We advice you to better manage your budget and taxes!
Senior Tax Accountant and financial advisor. Monthly Bookkeeping, Financial Statements, Month-end and year closing, End of year compilation, Profit Planning Controllership, Internal Controls and divorce procedures as well are our services. We gladly are your helping hand!
At our company, people are at the heart of what we do.
We are a modern, energetic accounting, taxation, and business advisory practice. We aim to inspire; supporting and encouraging you to consider your vision and realise your ambitions.
Our understanding of your business coupled with our dynamic financial expertise gives us the power to see beyond the numbers and provide the optimum solution to your requirements.
Let Us Help You Grow Your Business
We offer our consulting services in the payment of taxes, for you a individual person and companies too.
Accounting services for the finances of your business.
Payroll administration for your company.
Efficient use of money and time is important to us and our clients, so one of our top priorities is providing a high level of quality, speed of service, and affordability.
20 Medidas para preparar a tu empresa ante la crisis económica que ya estamos viviendo
5 Consejos de marketing para los pequeños negocios
Evita Demoras en tu retorno de Impuestos
Dominando el Cambio: Cómo las Nuevas Regulaciones Contables (ASC 842 y ASC 606) Pueden Ser Tu Mejor Aliado En el vertiginoso mundo de la contabilidad, las
Read More »
Desenmascarando el Baile Fiscal: Cómo Grandes Corporaciones y Personas Ricas Juegan con las Reglas del IRS En el bullicio constante de la economía estadounidense, hay una
Read More »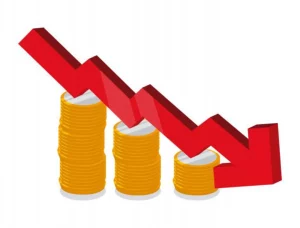 Navegando las Olas Económicas: Claves para Triunfar en Tiempos de Desafío En el incierto horizonte económico de 2023, las sombras de la desaceleración y la posibilidad
Read More »
"You showed us things we never would've been able to find on our own, which was invaluable. And I think what ultimately gave us extreme comfort was when we came to our final decision—that we had exhausted all resources and we looked at everything. You really, truly valued us as partners. It was in both of our best interests to find the right firm for us. We can't thank you enough."
"I really appreciate your thoroughness and can't thank you enough for all of your guidance along the way."
Marcos has helped us for many years. We have always been impressed by the team's expertise and understanding of construction businesses. They have a personal, professional, and proactive approach and are always available. They provide us with expert advice in relation to our annual accounts, tax compliance, and tax planning.